"Amber Smith's SOMETHING LIKE GRAVITY is a tender, beautifully told story of first love and first loss and how finding the right person at the right time can be very thing that saves us. You will love Chris and Maia from the very first page of this gorgeous novel and will miss them long after you've finished."
– Julie Buxbaum, New York Times bestselling author of TELL ME THREE THINGS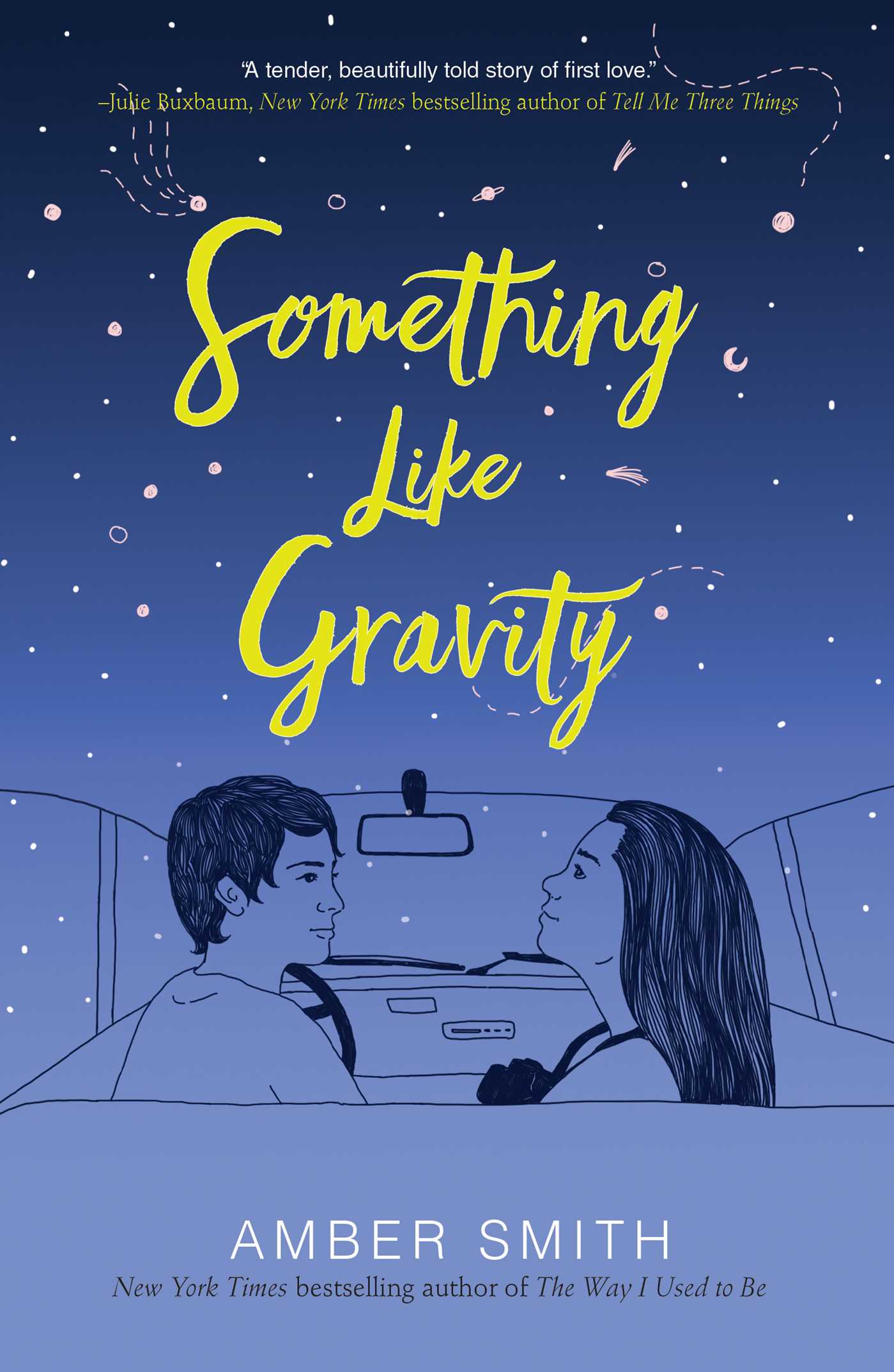 ABOUT THE BOOK

 

For fans of Love, Simon and Eleanor and Park, a romantic and sweet novel about a transgender boy who falls in love for the first time—and how first love changes us all—from New York Times bestselling author Amber Smith.
Chris and Maia aren't off to a great start.
A near-fatal car accident first brings them together, and their next encounters don't fare much better. Chris's good intentions backfire. Maia's temper gets the best of her.
But they're neighbors, at least for the summer, and despite their best efforts, they just can't seem to stay away from each other.
The path forward isn't easy. Chris has come out as transgender, but he's still processing a frightening assault he survived the year before. Maia is grieving the loss of her older sister and trying to find her place in the world without her. Falling in love was the last thing on either of their minds.
But would it be so bad if it happened anyway?
---
Check out the Something Like Gravity Cover Reveal on HuffPost Queer Voices
"A powerful and illuminating story about grief, identity and finding your true self. You will never forget Chris and Maia." (Kathleen Glasgow, New York Times bestselling author of Girl In Pieces)
"A sensitive romance that values personal growth and inner truth." (Kirkus Reviews)
---
– ON SALE 06.18.19 | AVAILABLE FOR PRE-ORDER NOW –

---
– AUDIOBOOK NEWS –
Recorded Books will be producing the audiobook of SLG, narrated by M.W. Wilson and Sandy Rustin! To find out more and pre-order your copy, click on the link below

---
And don't forget to add SOMETHING LIKE GRAVITY on Goodreads!

---