"THE WAY I USED TO BE explores the aftermath of sexual assault with a precision and searing honesty that is often terrifying, sometimes eerily beautiful, and always completely true. It is The Hero's Journey through a distorted circus mirror – one girl's quest to turn desperation into courage, to become a survivor instead of a victim. Amber Smith gets it exactly right."
– AMY REED, AWARD-WINNING AUTHOR OF THE NOWHERE GIRLS
---
---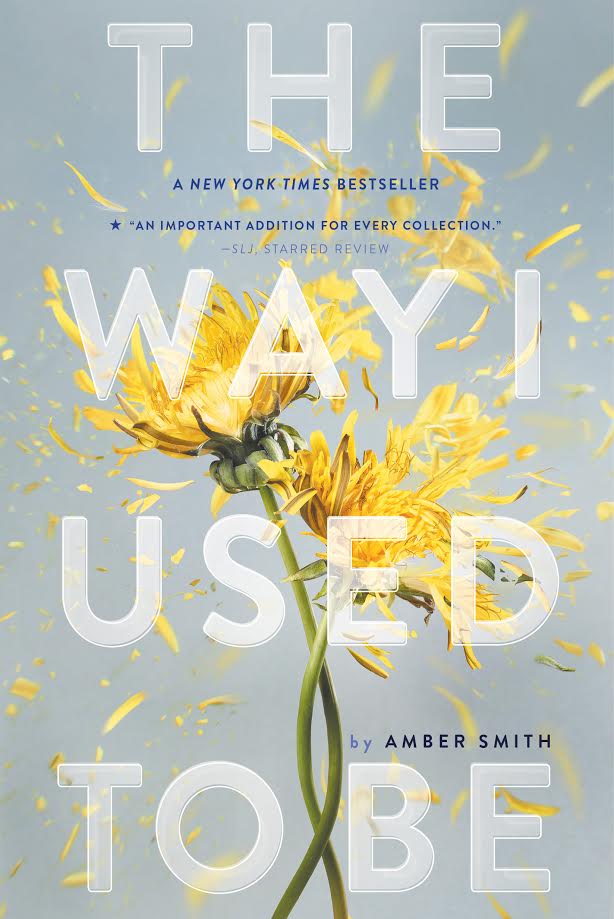 ABOUT THE BOOK
In the tradition of SPEAK, this extraordinary debut novel "is a poignant book that realistically looks at the lasting effects of trauma on love, relationships, and life" (School Library Journal, starred review).
Eden was always good at being good. Starting high school didn't change who she was. But the night her brother's best friend rapes her, Eden's world capsizes.
What was once simple, is now complex. What Eden once loved—who she once loved—she now hates. What she thought she knew to be true, is now lies. Nothing makes sense anymore, and she knows she's supposed to tell someone what happened but she can't. So she buries it instead. And she buries the way she used to be.
Told in four parts—freshman, sophomore, junior, and senior year—this provocative debut reveals the deep cuts of trauma. But it also demonstrates one young woman's strength as she navigates the disappointment and unbearable pains of adolescence, of first love and first heartbreak, of friendships broken and rebuilt, and while learning to embrace a power of survival she never knew she had hidden within her heart.
Praise for The Way I Used to Be
* "This is a poignant book that realistically looks at the lasting effects of trauma on love, relationships, and life… Teens will be reminded of Laurie Halse Anderson's Speak. VERDICT: An important addition for every collection." (School Library Journal, STARRED REVIEW)
"This young adult novel is an unflinching look at the struggles of a rape victim to process her trauma and find the strength to rebuild her life." (Laurie Halse Anderson, New York Times bestselling and award-winning author of Speak and Shout)
"A difficult, painful journey, but teens who have experienced rape and abuse will be grateful for this unvarnished and ultimately hopeful portrait. Eden's shell-shocked narrative is an excellent narrative conduit for what Smith has to say." (Booklist)
"A raw novel that'll stay with you long after you finish." (BuzzFeed)
"This is far from a feel-good read, but I can't implore how necessary it is to read a book like this one… As unforgettable and stirring as Laurie Halse Anderson's Speak, Smith's provocative debut is best described as a survival story with hope and anger serving as prominent themes so fully explored they simmer off the page." (The Young Folks)
"The Way I Used To Be is an intensely gripping and raw look at secrets, silence, speaking out, and survival in the aftermath of a sexual assault. A must-have for every collection that serves teens." (SLJ / Teen Librarian Toolbox)
Awards & Honors
A NEW YORK TIMES BESTSELLER!

A BANK STREET BEST BOOK OF THE YEAR
GOODREADS CHOICE AWARD NOMINEE (YA FICTION)
ELIOT ROSEWATER AWARD HONOR BOOK (Indiana)
NUTMEG CHILDREN'S BOOK AWARD NOMINEE (Connecticut)
AMELIA BLOOMER LIST OF FEMINIST LITERATURE
TAYSHAS READING LIST SELECTION (Texas)
AN iTUNES BEST BOOK OF THE MONTH
LISTEN
WATCH
READ THE FIRST CHAPTER
A GUIDE FOR BOOK CLUBS & READING GROUPS
ON SALE NOW
LEARN MORE